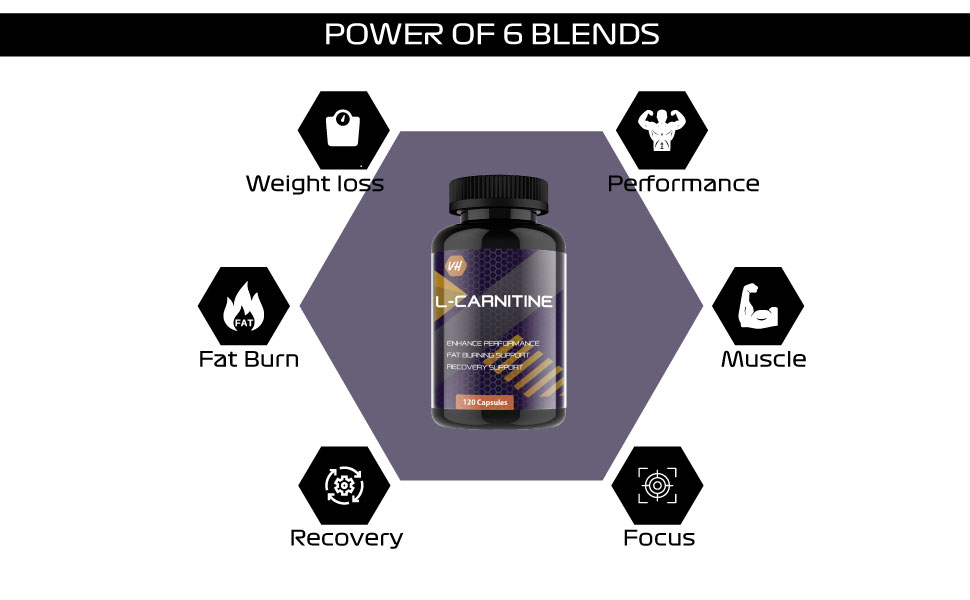 VitaminHaat L-Arginine is a high potency dietary supplement that is highly bioavailable to support maximum assimilation and absorption. The supplement is vegetarian, convenient, easy to swallow, free of corn, sugar, binders, colouring, artificial sweeteners, and preservatives. It is lab-tested to ensure purity, safety, and potency.
WHAT IS THE NEED TO SUPPLEMENT WITH ARGININE?
Arginine plays a vital role in the body and there are times when your body isn't able to produce enough of the required amount. Conditions like illness or stress such as the stress put on the body due to hard training or lifting weights will cause catabolic stress and injury. Supplementation with Arginine helps meet the increased Arginine demands.
INCREASES CIRCULATION
L-Arginine increases synthesis of nitric oxide which is a vasodilator that improves blood flow and makes it easier for the body to transport nutrients and oxygen to the muscles and joint tissues. This makes it beneficial to the body both during and after exercise (especially during weight training, where muscles are more prone to damage).
BOOSTS MUSCLE ENDURANCE
L-Arginine is most preferred pre-workout supplement for enhanced energy, strength and muscle building. It increases endurance during athletic performance by increasing circulation and reducing exhaustion through the production of creatine. The increased circulation gets more oxygen to performing muscles to boost performance and enhance muscle development.
PROMOTES MUSCLE PUMPS
The increased nutrient delivery caused by Arginine results in increased protein supply to the muscle tissue during exercise. Studies suggest that Arginine improves muscle gains from a heavyweight workout. It can promote the growth of muscle tissue, results in stronger muscle pumps which means your muscles look hard and toned.
Vitaminhaat® L-Arginine Advantages: 
L-Arginine Fuels muscle pumps.
L-Arginine Promotes Nitric Oxide production.
Arginine Supports muscle development.
Arginine Supports Blood flow.
Free-Form L-Arginine for improved absorption
Vitaminhaat® L-Arginine gives 750mg of arginine per capsule, boosting the production of nitric oxide thus improving vasodilation for max weight pumping.
The enhanced blood flow caused by dilation of blood vessels supports transporting more amino acids to the muscles to support accelerated muscle recovery.
L-Arginine increases the functionality of other bodybuilding supplements so that it can extract the maximum benefits out the other dietary nutritional supplements.
With Zero Sugar, viz. this supplement gives muscles a guilt-free and sugar-free nutrition to grow bigger and stronger muscles.
Additionally, high performance athletes need as much blood flowing to their muscles as possible. This makes Vitaminhaat L-Arginine an excellent bodybuilding supplement. Supports blow flow.
To obtain the best results, this L-Arginine from Vitaminhaat® is recommended for use in-between meals or before bedtime
Nitric Oxide plays an important role in controlling blood pressure.