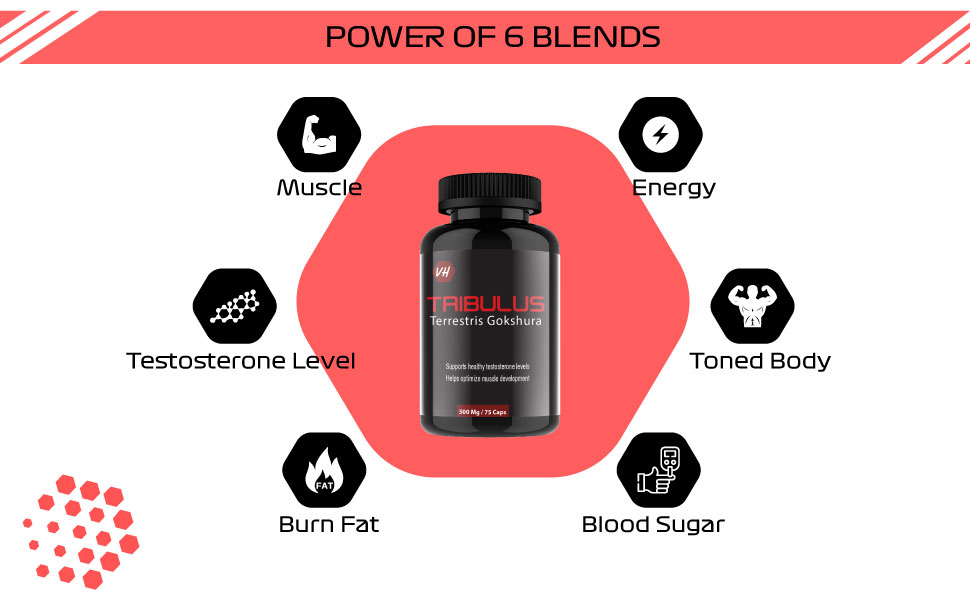 Tribulus is an herb that has been used for enhancing libido, fertility and vitality. Tribulus is primarily used as a booster for better health by improve in men count. The name Tribulus terrestris is come from the Greek "tribulos" meaning "water chestnut." It is also known as gokharu in india. The whole Tribulus terrestris plant is used for medicine via its fruit, seeds, and roots.
Tribulus terrestris Help to improve male weakness and enhances energy.
Helps provide energy and stamina.
Tribulus terrestris Helps in Skin Care.
Supplement for A Healthy Heart
Tribulus terrestris Boosts Digestive system
Helps Manage Blood Pressure
VitaminHaat Fitness Tribulus Terrestris Maximum Strength
Don't give up what you want most for what you want at this moment!
Tribulus terrestris is purported to help a variety of health issues and act as a diuretic.
·       Energy enhancing and body-building supplement & help athletes achieve their goals in muscle development.
·       It helps to increase strength and immunity
·       Restore your vitality, Increase testosterone production and up your energy and stamina.
·       It also help to maintain a healthy weight
Benefits:
·       Supports Optimal Male Reproductive System
·       Supports Healthy Testosterone Levels
·       Helps Optimize Muscle Development