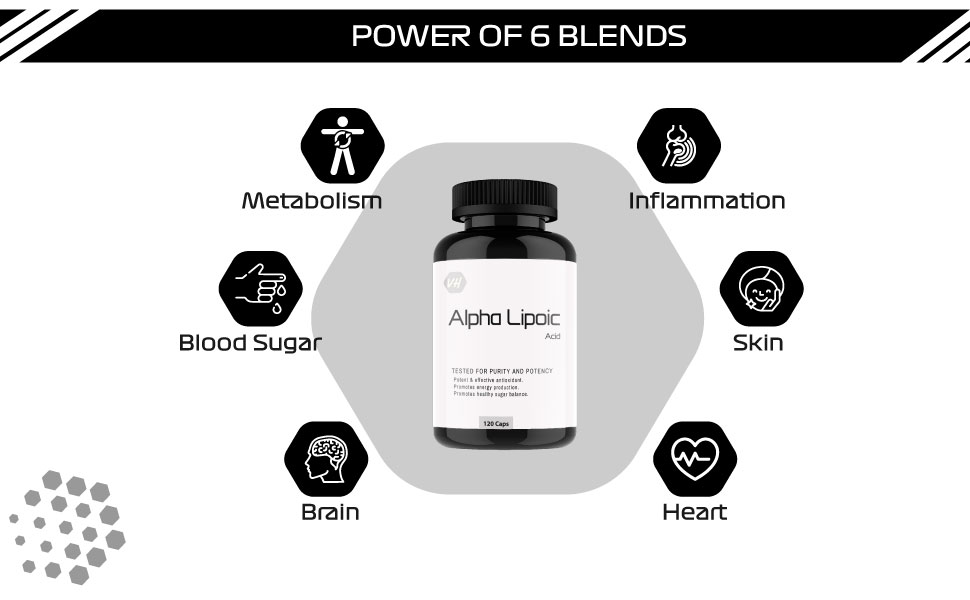 ALL ABOUT ALA
Alpha Lipoic Acid (ALA) is one of the most powerful antioxidants known to humankind. It protects the liver against free radical damage, boosts brain function and maintains healthy glucose metabolism.
VitaminHaat Alpha Lipoic Acid contains a stabilized and highly pure form of ALA that won't degrade at high temperatures. The supplement is fortified with ALA, equivalent to 300 kgs of broccoli.
Compared to other antioxidants known to humans, ALA is proven to be 10x more potent.
Alpha Lipoic Acid (ALA) is naturally found in the human body which is also an important factor for the functioning of vital organs and substances. Alpha Lipoic Acid works at a cellular level to boost the production of energy. Alpha Lipoic Acid is naturally found in some food products. However, including the food products which are rich in Alpha Lipoic Acid may not fulfill the daily required amount. Vitaminhaat Alpha Lipoic Acid Tablets contain the required amount of Alpha Lipoic Acid to maintain healthy body functions and blood sugar levels.
Alpha Lipoic Acid is naturally occuring antioxidant that is essential for the functioning of enzymes required in glucose and amino acids metabolism. Alpha Lipoic Acid is both potent antioxidant and a co-enzym.