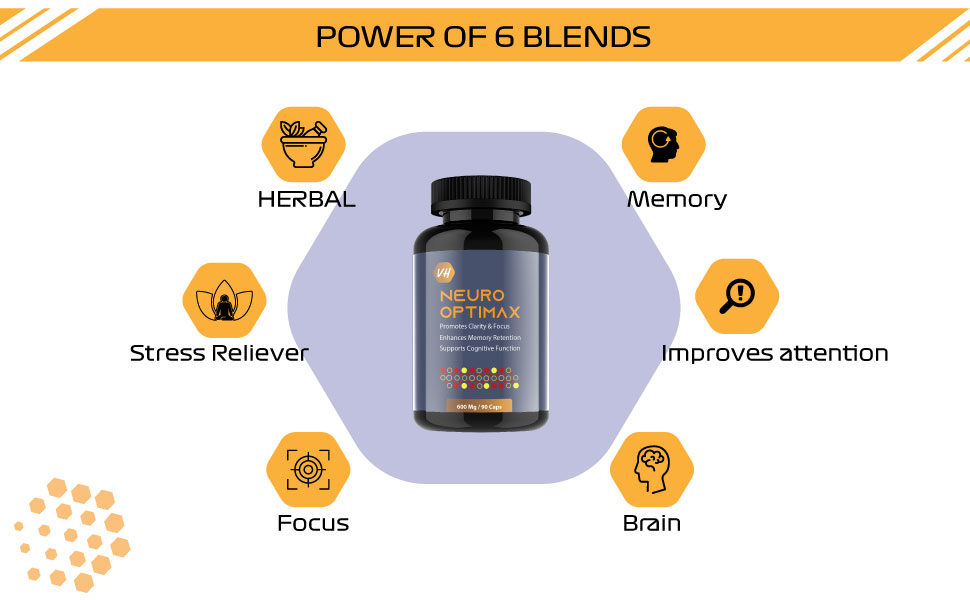 Vitaminhaat's Actimind is a premium supplement that works as brain booster. The premium blend of Actimind contains
160mg Brahmi
160mg Shankhpushpi
160mg Ashwagandha 1
60mg of Clitoria Ternatea.
The blend is designed to promote focus, memory, supports energy, mental clarity, mood, stress relieve, creativity and deep sleep. Brahmi in combination of other ingredients are natural brain supplement for brain health, stress & anxiety and also a mood enhancer. Actimind helps in fighting with depression. Actimind is a stress Reliever.
Mental Health is the biggest concern now-a-days. It's been a whole year, the world is fighting against the pandemic. Our organic Actimind capsules are here to provide you with quick and reliable relief to depression anxiety and stress which contains Shankhpushpi , Ashwagandha , Bramhi which works as a stress buster !
Vitaminhaat's Actimind is clinically proven to help blow away stress, reduce the effects of anxiety and also acts as a natural depression treatment to help make sure you stay relaxed, calm and happy. Actimind helps to reduce physical and mental stress.
This supplement works to lower the cortisol levels , the primary stress hormones. This Brain booster is considered to be a safe dietary supplement for stress management. it is often helpful in boosting your immunity.