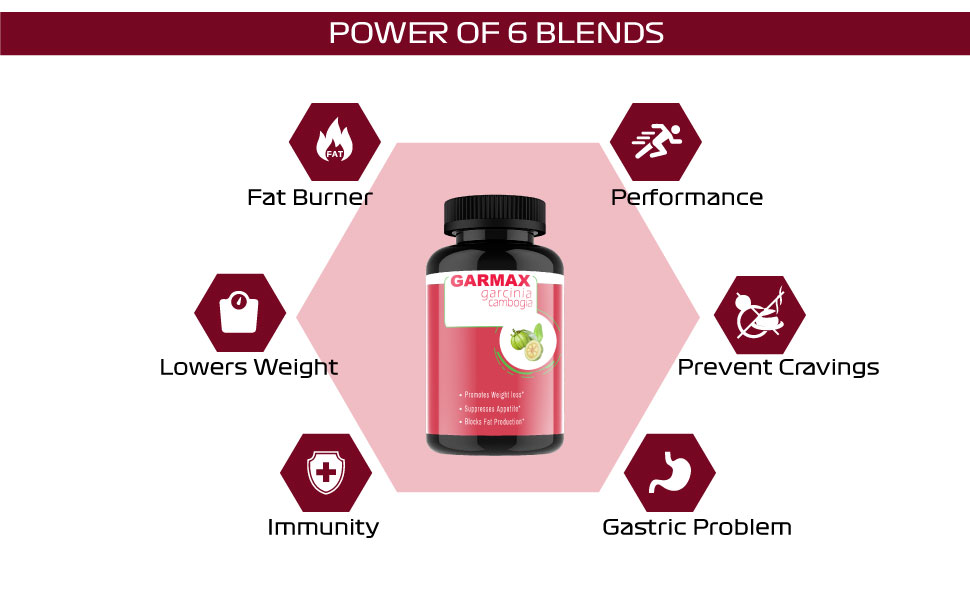 Garmax Garcinia Cambogia (Kokum)- Fat Burner :
We Believe the best gift you can give to your loved ones is living a healthier life. Vitaminhaat products are well-inspected before it's packaged so our customers can consume with confidence. Vitaminhaat will continue to innovate superior products through new technology. We thrive to do our best in the R&D process to better our customer's journey each and everyday. Vitaminhaat hopes to improve the concept of "Living Healthy," an exciting journey for everyone. We provide the best quality of customer care to satisfy you make every transaction a memorable one.
Vitaminhaat Garcinia Cambogia for Weight Loss Capsules Pure herbs Extract - Garcinia Cambogia 500 - Weight Loss Fat Burning Pills (1 Bottle 75 Capsules) Garcinia Cambogia Native to India and grown throughout India and Southeast Asia, also known as Kokum, is a pumpkin-shaped fruit that has long been used in curries and other traditional Asian foods to make them more filling. Now it has gained worldwide acclaim as a natural fat-burner because of the unique properties of hydroxy- citric acid (HCA) found in the rind of the fruit.
An Effective Fat Burner and Appetite Suppressor The active components of Garcinia boost weight loss by, among other things, slowing the body's ability to absorb fat, replacing fat with toned muscles, and even improving your mood and suppressing the drive to react to stressful situations with food Natural Metabolic Booster Jump start your metabolic to put you on the path to fitness with the dual-action dietary support.
A safe and effective weight loss formula that can help reduce excess body fat and promote healthy blood lipid levels as part of a sensible diet and exercise program. Plus, it promotes healthy serotonin levels to help you maintain a positive attitude.