Turmeric is that miracle spice .The entity responsible for these healing effects are known as curcuminoids which are abundant in turmeric .
 The crucial component of that being curcumin . It has exceptional effects on health while being a potent Antioxidant.
Most of the recent studies on this herb are with consumption of turmeric extracts that primarily consists of curcuminoids, with dosages sometimes upto one gram per day.
Daily consumption of turmeric via meals cannot achieve this goal. The range of curcumin in a kilogram of turmeric is about six to nine grams , which makes it a task to reach the target as turmeric is consumed in minuscule measurements . To consume the desired amount of curcumin to activate healing processes it is recommended to take supplements that are engineered to deliver the right dosage of the herb .
Studies have also shown that curcumin's permeability in water is limited so its advised to consume it with black pepper which contains piperine , a natural catalyst that enhances the absorption of curcumin by 2,000%.
All the major curcumin products contain piperine , which enjoy a symbiotic relationship while boosting each others healing properties . Curcumin is an excellent fat solvent , hence its recommended to be consumed with meals that have increased fat content.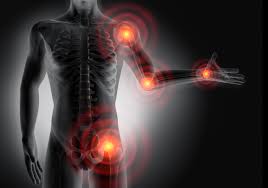 Vitaminhaat is proud to inform you of our latest innovation in a series of tested products that cure joint pain and increase joint flexibility .Research dictates that curcumin is potent in antioxidants with nutrients like AKBA and Phyto nutrients like ginger and black pepper extract which regulate the anti-inflammatory tendencies in join pain , joint inflammation and manage to affect overall health. Clinically researched , Vitaminhaat Curcumin Joint support formula is capable of
• Reduced inflammation
• Reduced Joint Pain
• Joint Lubrication
• Joint mobility
• High bio Absorption
Why Curcumin is your one stop solution to Reduced Joint Pain ?
Vitaminhaat's Curcumin Joint Support Formula has redefined Joint-Supplementation ,by using a clinically researched formula which includes ingredients that have merit , being backed by Academic Studies and Ancient Ayurvedic Principles . This formula is essential to alleviate joint pain and reduce inflammation .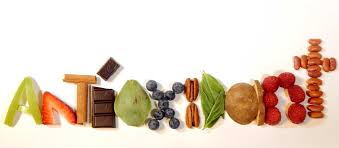 Why should you choose Vitaminhaat's Curcumin joint support formula ?
Conventional Joint products are mainly consisting of Glucosamine and Chondroitin , whereas several meta-studies have confirmed its inaccuracy and inability to relieve joint pain and inflammation over a period of time .
The Glucosamine/Chondroitin Arthritis Intervention Trial GAIT
The Glucosamine/Chondroitin Arthritis Intervention Trail , found that the long-term usage of Glucosamine and Chondroitin supplements was ineffective in reducing knee pain . Given the knowledge , Vitaminhaat's Curcumin Joint Support Formula has been careful in leaving these ingredients out of the process .
Your one stop shop for detox with the help of nature
Curcumin is the responsible for the bright yellow colour of turmeric and belongs to the ginger family, curcumin is used heavily in ancient Ayurvedic medicines owing to its ability to deal with multiple health factors
Studies have shown that curcumin is essential to relieving knee pain when consumed in appropriate dosages . Knee pain has been crediting to overworking and often related to excess toxicity in body , which can be flushed out with the benefits of turmeric via curcumin extracts . Clinical studies attest to the fact that knee pain relief is noticed significantly amongst samples upon consumption of advised curcumin dosages .Vitaminhaat's  Unitee Joint Support Supplement With Boswellia Serrata Curcumin 95%, 1200mg 75 Capsules for better joint health. Helps rebuild and maintain joint flexibility and ease discomforts that come with age , weight loss or weight management or sport related stress.
The health benefits of turmeric are echoed along the lines of history , being an important figure in early Ayurvedic practices and have been proven by the force of time . Vitaminhaat has engineered the medicinal properties of turmeric to harness consumable amounts of curcumin . Curcumin provides many benefits as it contains anti inflammatory , anti-oxidant , anti-carcinogenic properties to aid your health in multiple factors.
Vitaminhaat is dedicated to building a entity based on trust and our products reflect our objectives.