Non-alcoholic fatty liver disease (NAFLD) is very common and affects up to 24 % of the general population in various countries [1].An increased level of fatty acids within the hepatocytes causing oxidative stress, is believed to be responsible for the progression from steatosis to steatohepatitis and cirrhosis. The elevated serum levels of liver enzymes may be the only laboratory clues during this progress [2].
Studies focus on anti-oxidative material in order to find protection against liver injury. Vitamins C and E have been found to have both protective and therapeutic effects on NAFLD in an animal model [3][4]. This effect has been linked to the anti-oxidative function of these two vitamins. Nevertheless no medication has been definitively established for NAFLD and research has tried different free-radical scavengers and antioxidant agents.
N-acetylcysteine (NAC) is frequently utilized where intracellular oxidant-antioxidant balance isconcerned. NAC has a protective effect against liver injury in rats [5][8]. One study has reported improvement of liver histopathology and reduction of oxidative stress by NAC in non-alcoholic fatty steatosis (NASH) in a rat model [9]. A recent study has reported a significant decrease in liver steatosis and fibrosis in patients with NASH receiving Metformin and NAC [10]. In this study, the significance of treatment with NAC in patients with NAFLD and with elevated liver enzymes has been investigated.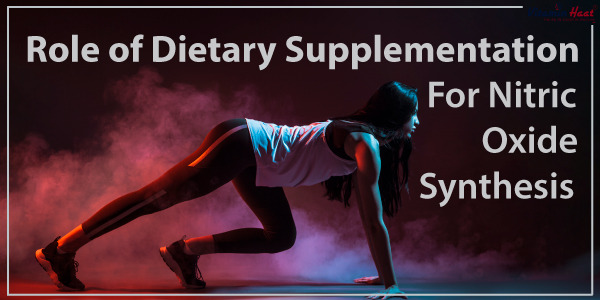 The role of nitric oxide and control of skeletal blood flow is the primary issue generally addressed with various proposed nutritional supplements.
read more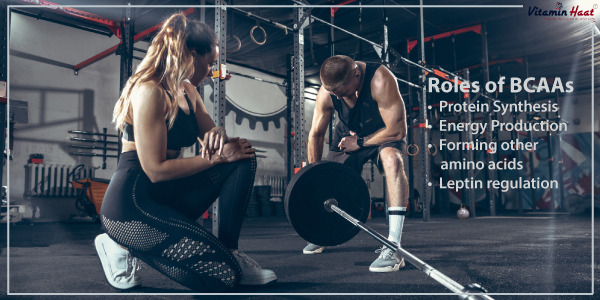 Branched-chain amino acids can increase muscle protein synthesis. This makes them both anabolic (muscle building) and anti-catabolic (protect against muscle damage).
read more
References
Angulo P. Nonalcoholic fatty liver disease. N Engl J Med. 2002;346(16):1221–31. [PubMed]
Angulo P, Keach JC, Batts KP, Lindor KD. Independent predictors of liver fibrosis in patients with nonalcoholic steatohepatitis. Hepatology. 1999;30(6):1356–62. [PubMed]
Harrison SA, Torgerson S, Hayashi P, Ward J, Schenker S. Vitamin E and vitamin C treatment improves fibrosis in patients with nonalcoholic steatohepatitis. Am J Gastroenterol. 2003;98(11):2485–90. [PubMed]
Oliveira CP, Gayotto LC, Tatai C, Della Nina BI, Lima ES, Abdalla DS, Lopasso FP, Laurindo FR, Carrilho FJ. Vitamin C and vitamin E in prevention of Nonalcoholic Fatty Liver Disease (NAFLD) in choline deficient diet fed rats. Nutr J. 2003;2(9) [PMC free article] [PubMed]
Attri S, Rana SV, Vaiphie K, Katyal R, Sodhi CP, Kanwar S, Singh K. Protective effect of N-acetylcysteine in isoniazid induced hepatic injury in growing rats. Indian J Exp Biol. 2001;39(5):436–40. [PubMed]
Caglikulekci M, Dirlik M, Pata C, Plasse M, Tamer L, Ogetman Z, Ercan B. Effect of N-acetylcysteine on blood and tissue lipid peroxidation in lipopolysaccharide-induced obstructive jaundice. J Invest Surg. 2006;19(3):175–84. [PubMed]
Huang H, Yin R, Zhu J, Feng X, Wang C, Sheng Y, Dong G, Li D, Jing H. Protective effects of melatonin and N-acetylcysteine on hepatic injury in a rat cardiopulmonary bypass model. J Surg Res. 2007;142(1):153–61. [PubMed]
Terneus MV, Kiningham KK, Carpenter AB, Sullivan SB, Valentovic MA. Comparison of S-Adenosyl-L-methionine and N-acetylcysteine protective effects on acetaminophen hepatic toxicity. J Pharmacol Exp Ther. 2007;320(1):99–107. [PubMed] 
Thong-Ngam D, Samuhasaneeto S, Kulaputana O, Klaikeaw N. N-acetylcysteine attenuates oxidative stress and liver pathology in rats with non-alcoholic steatohepatitis. World J Gastroenterol. 2007;13(38):5127–32. [PMC free article] [PubMed] 
De Oliveira CP, Stefano JT, de Siqueira ER, Silva LS, de Campos Mazo DF, Lima VM, Furuya CK, Mello ES, Souza FG, Rabello F, Santos TE, Nogueira MA, Caldwell SH, Alves VA, Carrilho FJ. Combination of N-acetylcysteine and metformin improves histological steatosis and fibrosis in patients with non-alcoholic steatohepatitis. Hepatol Res. 2008;38(2):159–65. [PubMed]
Chitturi S, Farrell GC. Etiopathogenesis of nonalcoholic steatohepatitis. Semin Liver Dis. 2001;21(1):27–41. [PubMed] 
Starkel P, Sempoux C, Leclercq I. Oxidative stress, KLF6 and transforming growth factor-beta up-regulation differentiate non-alcoholic steatohepatitis progressing to fibrosis from uncomplicated steatosis in rats. J Hepatol. 2003;39(4):538–46. [PubMed]
Lirussi F, Azzalini L, Orando S, Orlando R, Angelico F. Antioxidant supplements for non-alcoholic fatty liver disease and/or steatohepatitis. Cochrane Database Syst Rev. 2007;1:CD004996.. [PubMed] 
De Oliveira CP, Simplicio FI, de Lima VM, Yuahasi K, Lopasso FP, Alves VA, Abdalla DS, Carrilho FJ, Laurindo FR, de Oliveira MG. Oral administration of S-nitroso-N-acetylcysteine prevents the onset of non alcoholic fatty liver disease in rats. World J Gastroenterol. 2006;12(12):1905–11. [PMC free article] [PubMed]
Samuhasaneeto S, Thong-Ngam D, Kulaputana O, Patumraj S, Klaikeaw N. Effects of N-acetylcysteine on oxidative stress in rats with non-alcoholic steatohepatitis. J Med Assoc Thai. 2007;90(4):788–97. [PubMed]
Ekstedt M, Franzén LE, Mathiesen UL, Thorelius L, Holmqvist M, Bodemar G, Kechagias S. Long-term follow-up of patients with NAFLD and elevated liver enzymes. Hepatology. 2006;44(4):865–73. [PubMed] 
Schindhelm RK, Diamant M, Dekker JM, Tushuizen ME, Teerlink T, Heine RJ. Alanine aminotransferase as a marker of non-alcoholic fatty liver disease in relation to type 2 diabetes mellitus and cardiovascular disease. Diabetes Metab Res Rev. 2006;22(6):437–43. [PubMed] 
Tsushima Y, Endo K. Spleen enlargement in patients with nonalcoholic fatty liver: correlation between degree of fatty infiltration in liver and size of spleen. Dig Dis Sci. 2000;45(1):196–200. [PubMed]